about the center for research
The Center for Research, WE School, is envisaged to develop a research climate among Faculty members and Students. The envisaged scope includes encouraging and undertaking quality research, projects, development programs, and institutional planning to set the process in various academic units; and extend all support to the faculty members and students to publish their academic research for the broader use of society.
To review existing policies, guidelines and programs on research, publish quality researches of Faculty members and Students on a continuing basis. To support the school administration in carrying out conducting yearly planning activities in an effort to draw up short-term as well as long-term research priorities, develop domestic and international linkages to enhance the research output.
Objectives of the Research Centre
To establish a research climate within the institution with a purpose to promote and undertake research and development programs, and projects that benefit the society at large.
To enable the faculty and students to further improve their acquired competencies for conducting quality research.
To craft research-driven classrooms where faculty members shall be encouraged to set in simple research activities into their classroom teaching methodologies.
To foster student research program. Students would be persuaded to cultivate their interest in research.
Mounting mutually beneficial industry linkages to be able to develop collaborative research and consulting;
Organising outreach programmes like seminars, conferences, faculty development programs, workshops, and lectures.
Encouraging the faculty members to undertake research projects sponsored/funded by government and industry.
governance
the research council



The Research Governing Council (RC) as an apex body meets bi-annually to assess the progress of the research proposals submitted by the faculty members and also to contribute towards making the Research centre meet its objectives.
research publications
WeSchool provides financial assistance for publications and seeds funding for various projects.
research activities
WeSchool research eco-system involves white papers, publications, case studies, research projects, conferences, and seminars. Research is the bedrock for enhancing teaching and learning initiatives.
area of research

Finance

Marketing

healthcare management

Operations

Human Resources

business design

areas of IoT

Technology

technology applications in Operations Management
seminars and conferences organized
Our Research findings are disseminated directly through conferences and seminars. WeSchool Centre for Research aims to initiate inter-departmental collaboration, to inter-institutional partnerships at national and international level for funded projects and interdisciplinary research.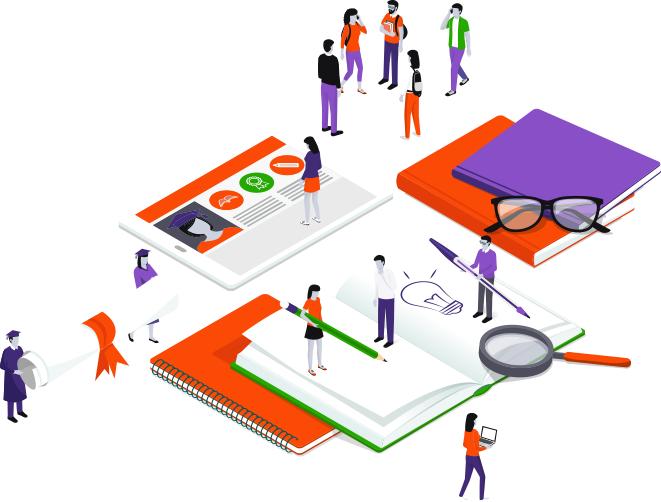 aweshkar research journal
aWEshkar is a bi-annual, double-blind peer-reviewed Journal of Welingkar Institute of Management Development and Research. "WE" stands for Welingkar Education and 'aWEshkar' stands for creating new knowledge for the benefit of the academic & corporate community. "Aweshkar" in Hindi means Invention. aWEshkar is included in EBSCO Database, USA and Ulrich' Directory of Periodicals, USA.