programme overview
Total no. of seats: 60
Looking for pgdm college in Bangalore? WeSchool's pgdm Bangalore offers multidisciplinary learning with a fine blend of general management and functional specializations in marketing, finance, human resources, operations, and analytics.
It aims to nurture its constituents as competent future managers with leadership abilities and innovative mindsets with an exposure to real-life business scenarios.
programme usp
One of the major distinguishing features of the 2-year Programme is the unique AAA learning approach which emphasizes on the "Acquisition, Application and Assimilation of knowledge" with a deep focus on the Global Citizen Leadership (GCL) programme.
To further enhance the industry readiness of students, Assessment Centre & Development Centre (ACDC) is conducted.
The process provides holistic developmental feedback to candidates to improve their communication and other important skills such as leadership qualities, innovative and critical thinking, global perspectives and an appreciation of an individual's role in organization and society.
programme educational objectives (PEOs)
PEO 1. To enhance students' knowledge and provide them with skills that make them employable and hence successful in their professional careers
PEO 2. To equip the students with communication and teamwork skills that meet the needs of industry and academia.
PEO 3. To develop leadership competencies in students that have the ability to provide them with long-lasting competitive spirit and overall satisfaction as individuals.
PEO 4. To promote awareness among student graduates of socially relevant issues and introduce them to the topic of professional ethics in workplace.
PEO 5. To develop self-learning ability in students by inculcating the philosophy of continuous learning, that helps them in developing innovative skills and contribute to creation of new knowledge for the benefit of the society at large.
programme outcomes (POs) for PGDM
PO1 - Leadership
PO2 - Innovation
PO3 - Critical and Analytical Thinking
PO4 - Communication Skills
PO5 - Global Perspective
PO6 - Role of Self in Organization and Society
Programme Faculty
class profile 2020-22 batch
The programme draws in students from diverse cultural, personal and professional backgrounds, across India.
education

31%
Bachelor of Commerce (BCom)

7%
Bachelor of Science (BSc)

18%
Bachelor of Engineering (BE)

10%
Bachelor of Technology (BTech)

23%
Bachelor of Business Administration (BBA)

2%
Bachelor of Management Studies (BMS)

Work Experience




Age


programme structure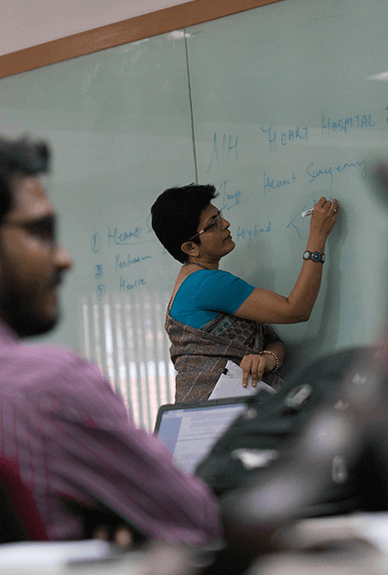 career opportunities
On successful completion of the PGDM course in Bangalore, students leave as confident managers with a practical mindset, able to think out-of-the-box and identify resourceful solutions to the problems faced in the corporate world, rooted in a deep understanding of business and appreciation of their impact on the triple bottom line (people, planet and profits).

Finance
Business analyst-SSE
Deputy Manager - II
Wealth Manager
Financial Consultant
Business Analyst

HR
Management Trainee
EAISDLY
HR Talent Acquisition

Marketing
Education Associate
GBS - BA
Wealth Manager
Area Sales Manager - Marketing Manager
Cluster manager - Operations
Regional Marketing Manager
COE - Research Analytics
Business Development Manager

Operations
Business analyst-SSE
Associate Consultant
EAISDLY
Assistant Manager - Financial Analysis & Operations
placement stats
The placements at WeSchool had an excellent response from companies, not only in terms of the number of job profiles but also the diversity in roles and attractive packages. A total of 358 companies visited the campus out of which 227 were new companies.
Domestic

₹9.4 lakhs p.a.
Average Salary

₹13 lakhs p.a.
Highest Salary
Domestic

₹10 lakhs p.a.
Average Salary

₹14 lakhs p.a.
Highest Salary
recruiters
Unlike most academic institutes, we do not leave our students alone to find a living for themselves, upon the completion of their course. Which is why, we have partnered with key recruiters by inviting corporate/industry experts, to choose from the best talents that we create in our classrooms.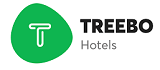 Disclaimer: Representation / Use of any third-party trade marks including logos herein is merely to indicate that these companies were at the WeSchool Campus for the Student recruitment process.
admission and fees
WeSchool intends to give more than what it takes, in order to offer a brighter future to our students. We try rising above the assured ROI which is just numbers, by adding value and making our students competitive enough to face real challenges in the dynamic business world.

tuition fees & other
₹6,50,000/- p.a* *Subject to change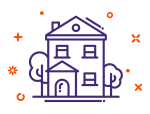 hostel fees
₹1,50,000/- p.a. Plus a deposit of ₹5,000/- (refundable)
Please Note
*Hostel accommodation is mandatory for the students of Bengaluru Campus.
course eligibility
A minimum 50% in graduation, which must be completed by June 2023.
Should have taken CAT (2022) conducted by the IIMs for the year specified in the advertisement (IIMS have no role in the Welingkar admission process) and /or/ XAT (2023) / and / or ATMA (Feb 2023) and / or CMAT (2023) and / or GMAT (2020 onwards).
selection process
WeSchool's Unique Profile based selection process assigns significant value to academic performances, work experience, Group Activity, Personal Interview along with the written test scores.
Important dates
Phase 1.
Start of Application Form - 14th Nov, 2022
Last date of Application Form - 15th Jan, 2023
GA/PI Shortlist List - End of Jan, 2023 (Basis CAT /XAT Result / Profile based calls).
Selection Process Dates (Offline) - Delhi: 17,18 & 19 Feb 2023 | Kolkata: 18 & 19 Feb 2023 | Indore: 19 Feb 2023
Phase 1 Merit List - March 2023 (CAT/XAT)
Phase 2.
Start of Application Form - 20th Feb, 2023
Last date of Application Form – 31st March, 2023.
GA/PI Shortlist List - April, 2023 (Basis CAT/XAT/ATMA /CMAT/GMAT).
GA/PI - April 2023.
Phase 2 Merit List - May 2023 (ATMA /CMAT/GMAT)
*You don't need to apply in Phase 2 if applied in Phase 1. Simply update your CMAT / ATMA scores
Entrance test cutoff
Entrance Exam Test cut off for PGDM 2023-25 batch.
Mumbai Campus
Program/ Campus
CAT 2022 / XAT 2023 /
GMAT (2020 onwards)
Percentile
ATMA (2023)/ CMAT 2023 Percentile
PGDM, E-Business Research & Business Analytics
80
85
PGDM Retail, PGDM Media and Entertainment and PGDM Business Design
75
80
PGDM – Healthcare Management
70%ile across above entrance tests, irrespective of any graduation degree background.
PGDM – Rural Management
Bengluru Campus
Program/ Campus
CAT 2022 / XAT 2023 / GMAT (2020 onwards) Percentile
ATMA (2023)/ CMAT 2023 Percentile
PGDM, E-Business Research & Business Analytics
75
80
PGDM - Business Design & Innovation
70%ile across above entrance tests, irrespective of any graduation degree background.
Selection Criteria
Weightage of parameters for final selection
1) Qualifying Entrance (CAT/XAT/ATMA/CMAT/ GMAT)
35%
2) Academics (10,12, Graduation)
15%
3) Interview (Pre-interview questionnaire, Interview)
45%
4) Extracurricular activities (Awards in sports, competitions at Degree college and above) etc.
5%
Note:- Qualifying test year and month wherever applicable is mentioned in the Entrance test cutoff.
Admissions
Admissions are based on merit only. No discrimination is made on basis of the state from which graduation certificate is obtained. There are no reservations for linguistic minorities either.
student achievements
Year on year, our students do us proud and edify our belief in creating the leaders of tomorrow. Here are the achievements of our latest batch.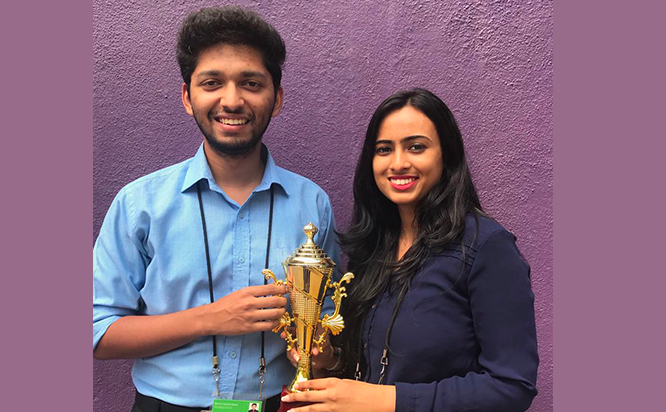 Finacle organised by IIT Roorkee
Position: Winners
Description: Finacle organised by IIT Roorkee
Date: 2018, March
Batch: PGDM 2017-19
Team members
Bhavin DesaiIsha Gadkar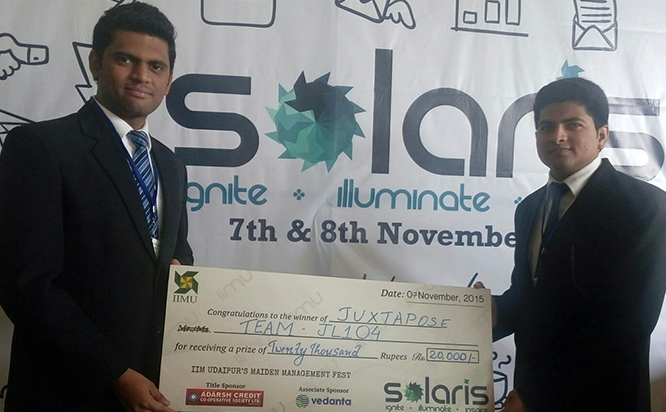 IIM Udaipur – Solaris Event
Position: Winner
Description: IIM Udaipur – Solaris Event
Date: 2015, November
Batch: PGDM 1205-17
Team members
Sayjan MethaniOmkar Sankpal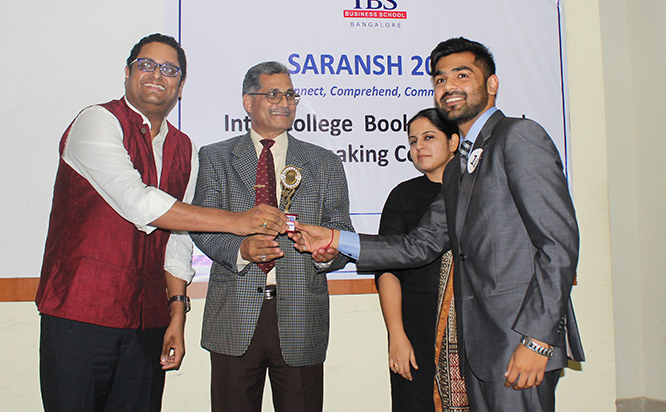 IBS, Public Speaking
Position: Consolation Prize
Description: IBS,Public Speaking
Date: 2016, September
Batch: PGDM 2016-18
Team members
Sankalp Singh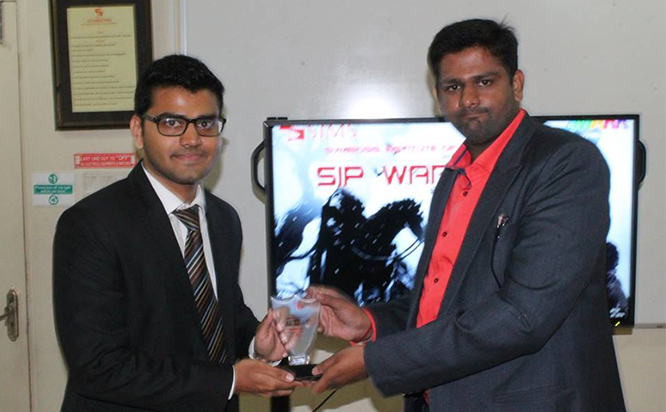 Symbiosis –SIP Warrier
Position: 1st Runner up
Description: Symbiosis –SIP Warrier
Date: 2016, August
Batch: PGDM 2015-17
Team members
Rahul Thomas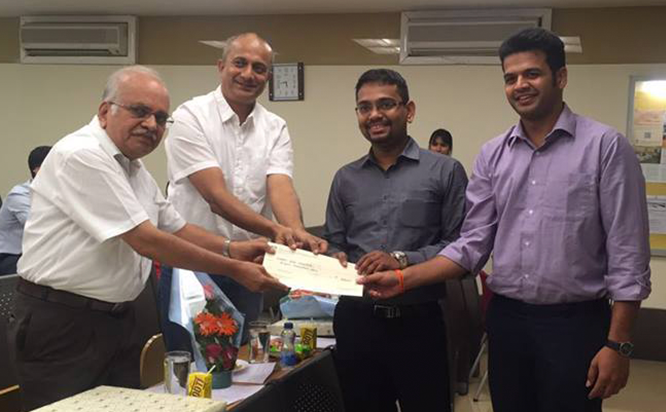 AnalyptiQ held at NMIMS, Hyderabad
Position: Winner
Description: AnalyptiQ held at NMIMS, Hyderabad
Date: March 2016
Batch: PGDM 2015-17
Team members
Vinit JadavSiddesh Uppin
testimonials