programme overview
Total no of seats: 30
WeSchool was the first B School in India to see the wave of design thinking coming to India, way back in 2008. Capitalising on the opportunity, we launched a fresh new course on 'Business Design and Innovation'. Since then, graduates from this discipline have been serving the corporate world as 'business innovators'. Their contribution has been oriented towards business growth, transformation, and diversification, through innovation
programme usp
The unique feature of this programme is repeated experiences of application in design thinking.
At the end of the programme, the student would have managed five to six business design and innovation related real-life projects.
The course takes the learner through what is business design? A dedicated discipline which focuses on design thinking as an approach to find a solution. There are consulting organizations where business designers develop/ innovate customer centric interfaces, create prototypes or develop market viable products.
programme educational objectives (PEOs)
PEO 1.To enable the students to apply design thinking abilities for business-area concerns/challenges and acquire functional knowledge in new age industries, and take up roles with design houses, corporate innovation teams, product innovation teams, service and experience design teams, and also with traditional industries.
PEO 2. To nurture future thought leaders with the unique blend of managerial competencies, design thinking abilities, and an innovation and entrepreneurial spirit.
PEO 3.To enable the students to understand how to bring an idea to reality, using the various tools and techniques learnt of design and innovation.
programme outcomes (POs) for PGDM Business Design and Innovation
PO1 - Leadership
PO2 - Critical/Analytical Thinking
PO3 - Design/Innovation/Integrative Thinking
PO4 - Global Perspective
PO5 - Role of Self in Organization and Society
PO6 - Communication Skills
PO7 - Business Competency
PO8 - Visualisation
class profile 2020-22 batch
The programme draws in students from diverse cultural, personal and professional backgrounds, across India.
education

27%
Bachelor of Commerce (BCom)

12%
Bachelor of Engineering (BE)

26%
Bachelor of Technology (BTech)

4%
Bachelor of Management Studies (BMS)
23%
Bachelor of Business Administration (BBA)
Work Experience


Age



placement stats
The placements at WeSchool had an excellent response from companies, not only in terms of the number of job profiles but also the diversity in roles and attractive packages. A total of 358 companies visited the campus out of which 227 were new companies.
domestic

₹9.5 lakhs p.a.
Average Salary

₹14.47 Lakhs p.a.
Highest Salary
domestic

₹10.2 lakhs p.a.
Average Salary

₹11.40 Lakhs p.a.
Highest Salary
programme structure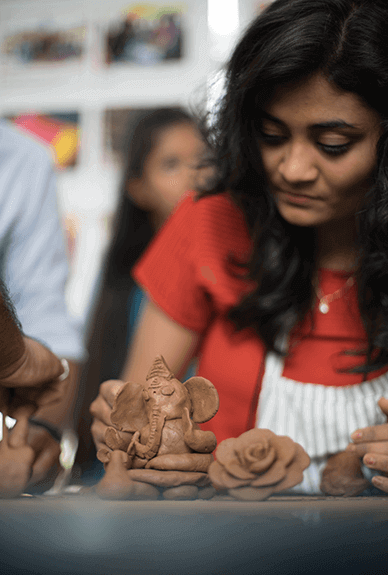 career opportunities
On successful completion of the PGDM - Business Design and Innovation programme, the student will be a confident manager with an innovative mindset, able to think out-of-the-box who is adept at need identification, concept development & testing, business model creation and execution while being rooted in a deep understanding of business concepts and an appreciation of design thinking and innovation. The course opens doors to diverse roles listed as follows:





Executive - Market Support


Executive - Business Development



Market Development Executive




recruiters
Unlike most academic institutes, we do not leave our students alone to find a living for themselves, upon the completion of their course. Which is why, we have partnered with key recruiters by inviting corporate/industry experts, to choose from the best talents that we create in our classrooms.















Disclaimer: Representation / Use of any third-party trade marks including logos herein is merely to indicate that these companies were at the WeSchool Campus for the Student recruitment process.
admission and fees
WeSchool intends to give more than what it takes, in order to offer a brighter future to our students. We try rising above the assured ROI which is just numbers, by adding value and making our students competitive enough to face real challenges in the dynamic business world.

tuition fees & other
₹6,50,000/- p.a* *Subject to change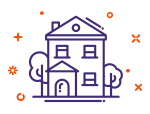 hostel fees
₹1,07,100/- p.a. Plus a deposit of ₹5,000/- (refundable)
Please Note
*Hostel accommodation is mandatory for the students of Bengaluru Campus.
course eligibility
A minimum 50% in graduation, which must be completed by June 2023.
Should have taken CAT (2022) conducted by the IIMs for the year specified in the advertisement (IIMS have no role in the Welingkar admission process) and /or/ XAT (2023) / and / or ATMA (Feb 2023) and / or CMAT (2023) and / or GMAT (2020 onwards).
selection process
WeSchool's Unique Profile based selection process assigns significant value to academic performances, work experience, Group Activity, Personal Interview along with the written test scores.
Important dates
Phase 1.
Start of Application Form - 14th Nov, 2022
Last date of Application Form - 15th Jan, 2023
GD/PI Shortlist List - End of Jan, 2023 (Basis CAT /XAT Result / Profile based calls).
GD/PI (Online) - 2nd Feb to 15th Feb 2023
Phase 1 Merit List - March 2023 (CAT/XAT)
Phase 2.
Start of Application Form - 16th Feb, 2023
Last date of Application Form – 31st March, 2023. (depends on CMAT)
GD/PI Shortlist List - April, 2023 (Basis ATMA /CMAT/GMAT).
GD/PI (Online) - 18th April 2023 to 30th April 2023.
Phase 2 Merit List - May 2023 (ATMA /CMAT/GMAT)
Selection Criteria
Weightage of parameters for final selection
1) Qualifying Entrance (CAT/XAT/ATMA/CMAT/ GMAT)
35%
2) Academics (10,12, Graduation)
15%
3) Interview (Pre-interview questionnaire, Interview)
45%
4) Extracurricular activities (Awards in sports, competitions at Degree college and above) etc.
5%
Note:- Qualifying test year and month wherever applicable is mentioned in the Entrance test cutoff.
Admissions
Admissions are based on merit only. No discrimination is made on basis of the state from which graduation certificate is obtained. There are no reservations for linguistic minorities either.
student achievements
Year on year, our students do us proud and edify our belief in creating the leaders of tomorrow. Here are the achievements of our latest batch.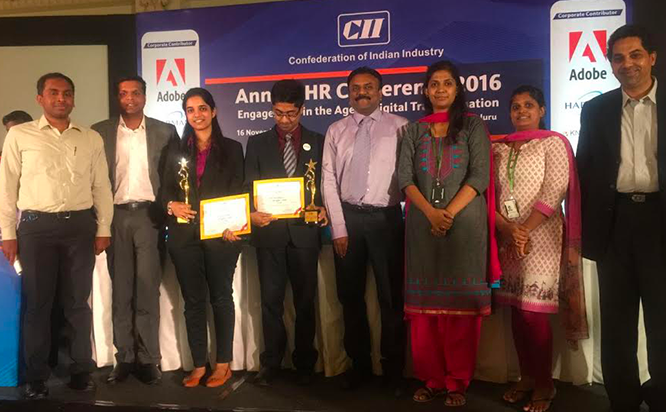 College Connect-Cii Karnataka Best Hr Project Award 2016
Position: Winners
Description: Improving Productivity Of Paver Assembly Line - A Time And Motion Study , At Volvo Construction Equipment
Date: 2016, November
Batch: PGDM - Business Design and PGDM 2016-18
Team members
Mr Vijay KarthickeyanAjitha Prabhu
AIMA 2014
Position: 1st place in the Southern region round
Description: AIMA_18th Student Management games 2014
Date: 2014, September
Batch: PGDM E-Business & PGDM Business Design
Team members
Manoj KumarAkhil SakarwalRonica Ravinder SinghArshad A