programme overview
WeSchool's PGDM flagship programme's multidisciplinary learning offers a fine blend of general management and functional specializations offered in Marketing, Finance, Human Resources, and Operations. It aims to nurture students as competent future managers with leadership abilities and an innovative mindset combined with exposure to real-life business scenarios.
Its transformative pedagogy includes lectures, on-field industrial projects, simulation games promoting cross-functional leadership which is delivered by outstanding academicians and renowned Industry experts from leading companies.
programme vision
Provide Industry and Society, Management Graduates having excellence in leadership, entrepreneurial talent and research, through continuously innovative curriculum.
programme mission
Contribute to Management knowledge through application oriented, technology embedded education & research.
Develop responsible management graduates, with risk managing abilities, through ethics-based education.
Promote the culture of global oriented, critical, innovative thinking, and Social entrepreneurship.
Forge meaningful partnerships with Corporates, academia, regulatory bodies, & social sectors, based on consultancy and collaborative research.
Promote a culture of academic excellence benchmarked against the best institutions, domestically & internationally, through continuous interaction with Alumni.
programme educational objectives
Management graduates will be able to demonstrate professionalism in their performance of tasks, exhibit value-based and socially responsible behavior in their pursuits and career.
Management graduates will espouse the culture and spirit of entrepreneurship in organizations they choose to serve as well as in society.
To equip with relevant knowledge in the business domain.
Champion social values and ethical behaviour in pursuit of sustainable development.
Demonstrate critical thinking, creativity and innovation to emerge as business leaders and entrepreneur.
programme usp
Benchmarking of Syllabus as against top International and Indian Business Schools
Assessment Center for student development through rigorous evaluation
Development Center through Excel training, Guest sessions, Domain tests, Aptitude tests, Mock GD/PI
Finance GYM - Online Interactive Game on Equity Conducted by 'The Learning Curve Academy'
Finance Lab -Workshops on strengthening finance concepts
Industry Roundtables / Alumni Roundtables
Focused Mentoring
Continuous Assessment & Evaluation of Students
HR Lab- Learning by doing experience on real-life business challenges
class profile 2021-23 batch
The programme draws in students from diverse cultural, personal and professional backgrounds, across India.
education


25%
Bachelor of Management Studies (BMS)

23%
Bachelor of Commerce (Bcom)

39%
Bachelor of Engineering (BE)

1%
Bachelor of Pharmacy (BPharm)

7%
Bachelor of Science (BSc)

Diversity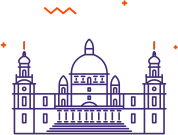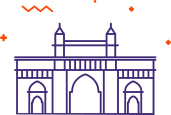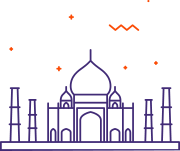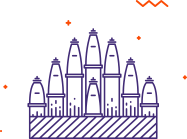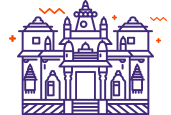 Work Experience




Age



programme structure
Legal Aspects of Business
Global Citizen Leader
Indian Economy
Business Research Methods & Marketing Research
Business Innovation & Application
Marketing Applications and Strategy
Consumer Behaviour
Cost & Management Accounting
Basics &Practical Applications of Corporate Governance
Organizational Behavior Part II- Managing Group Dynamics
Essentials of Supply Chain Management
Foreign Language
Yoga Session Trim II
Global Citizen Leader
Business Environment and Strategy
Business Analytics
Pricing in Marketing
Selling & Negotiation Skills
Fundamentals of Financial Management
Basics of Banking, Financial Services and Insurance
Business Taxation
Human Resource Development & Human Capital Management
Project Management
Yoga Session Trim III