programme overview
Like every other function of business, the Human Resources Development (HRD) function too has greatly evolved from being a typical function of people management, payroll, and other functions to keep employees happy to a more refined function of enabling and motivating employees to fulfil and utilise their potential and expertise to the maximum possible strength.
HR Management today is inclined greatly towards employee recruitment, development, motivation, retention, engagement, training, upskilling or upgradation, and many other aspects which ensure an overall healthy growth of the organization.
MHRDM through its 3 years of studies covers some interesting subjects like Best Practices in HR, Leadership Development, Corporate Social Responsibility, Reward Management, Training & Development, HR Policies & Economy, Organisational Theories, Structure & Design and many more.
Through this program, one can aspire to build a career in related profiles like Recruitments, Talent Sourcing Management, Human Resources Management, Training Management, Learning & Development, Corporate Social Responsibility, Labour Management, etc. across various industries like Manufacturing, IT, Retail, FMCG and FMCD, NBFC and others.
Programme USP
Masters Degree from University of Mumbai
Greater acceptance than many post grad diplomas
Makes you eligible for higher studies eg PhD
Break the glass ceiling of "Not an MBA"
Peer learning- 60 other experienced batch-mates
Build a Strong Network of practicing professionals
Lectures on Friday, Saturday & Sunday
Quality Brand– University grants Autonomy
Upgraded Curriculum
Highly experienced Core Faculty
Senior Leaders as Visiting Faculty
Central Location– close to Matunga/Dadar/Wadala
Convenient for those working or living in -

South Mumbai, Lower Parel, Dadar, Wadala
BKC, Western Suburbs
LBS Road, Kurla, Chembur, Vikhroli, Thane
Others
programme structure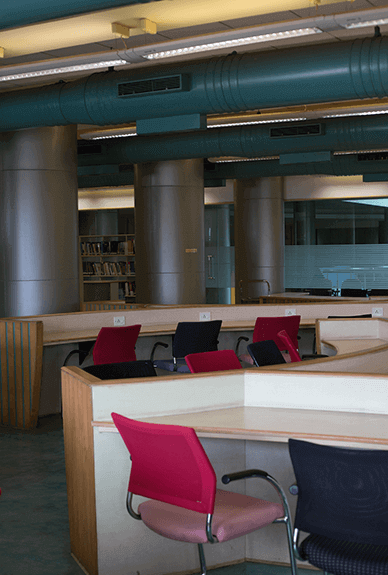 career opportunities
This course is for aspiring and budding HR professionals who may play a generalist or specialist role in the varied verticals of HR.
For the fresher's entry into the HR world and for others, it is for growth within the organization or moves across functionally.
Right from HR Executives to the CHRO's and directors of tomorrow.
admission and fees
WeSchool intends to give more than what it takes, in order to offer a brighter future to our students. We try rising above the assured ROI which is just numbers, by adding value and making our students competitive enough to face real challenges, in the dynamic business world.

Students Graduated from University of Mumbai - ₹ 49,755 p.a.+ Library Deposit (Refundable) - ₹ 2000

Students Graduated other than University of Mumbai (Within Maharashtra) - ₹ 50,155 p.a. + Library Deposit (Refundable) - ₹ 2000

Students Graduated other than University of Mumbai (Outside Maharashtra) - ₹ 50,255 p.a. + Library Deposit (Refundable) - ₹ 2000
* NOTE: FEES ARE SUBJECT TO CHANGE AS PER FEE FIXED BY FEE REGULATION AUTHORITY (FRA) GOVT. OF MAHARASHTRA
eligibility
Bachelors Degree (10+2+3) from a recognized University and minimum 2 years of work experience at Supervisor's/Officer/Executive cadre after graduation completed on or before 30th June 2020 is mandatory.
selection process
The selection process comprises of a comprehensive evaluation consisting of a Written Test, Group Discussion and Personal Interview. All eligible candidates applying to the institute will be called for the selection process.
lecture timings
Friday: 6.30 pm - 9.30 pm
Saturday: 3.00 pm - 9.30 pm
Sunday: 9.00 am - 7.00 pm