programme overview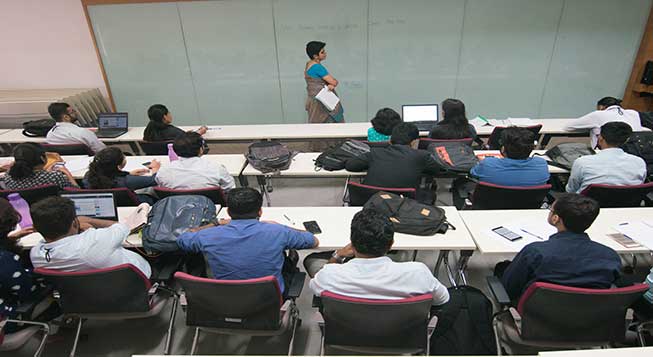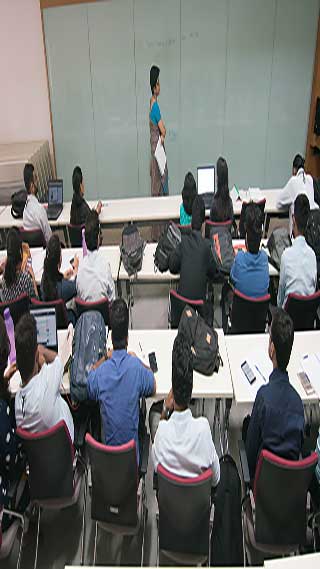 This programme provides the student with a unique opportunity to develop himself/herself in the following areas:
The post graduate diploma in business analytics and research is designed to provide a skill development journey from learning fundamentals & basic concepts of Analytics to data-driven strategic decision making across various business functions.
A meticulous thought process, both from academia as well as from industry, has gone into designing a highly comprehensive curriculum.
It encompasses learning from fundamentals of Statistics & Probability to application of various Machine Learning algorithm in solving business problems.
It exposes the learner to various data mining techniques; trains to build the story on data through data visualization; and equips the students with the knowledge of various analytics tools & language including R, Python, SPSS, Tableau, Power BI, JASP, BlueSky, Microsoft Excel, Knime to name a few.
The teaching pedagogy combines theory with practice, linking the classroom with the market place & actual business scenario. It employs experiential learning process to compete in the marketplace, to build relationship, to optimise the process efficiency and so on. WeSchool provides a research enabled and live case study based learning.
During the two years of the program, students will be exposed to managerial subjects including Business Communication, Business Economics, Marketing Management, Financial Management, OB & HRM, Operations Management & other subjects pertaining to various business functions; quantitative fundamentals including Statistics for Data Science, Operations Research & Market Research; emerging technologies; Analytics concepts of visualization & descriptive analytics; predictive analytics and prescriptive analytics through Data Visualization, Business Intelligence & Data Warehouse, Machine Learning, Time Series Analytics, Natural Language Processing, Fraud & Risk Analytics. s
They will have hands-on experience of applying data across business functions using marketing analytics, Operations analytics, analytics for finance and HR analytics.
The curriculum is discussed and approved by the Board of Studies, constituted by the members from leading organisations including Target, Accenture Solutions Pvt. Ltd., Analytic Edge, IBM, Oracle Integrated Cloud, The Math Company & HR Analytics.
programme usp
The unique characteristic of the program is that the students' learnings are integrated under a capstone project, in which they are expected to work in any industry vertical under the joint supervision of an industry mentor & a faculty supervisor. .
Further, students would be pursuing specialisations in any one of the four areas including Marketing, Finance, Operations Management and HR, which would be giving them flexibility to choose their career either in specific business domain or in general as an analytics consultant which would cut across all business functions
Programme Faculty
class profile 2020-22
The programme draws in students from diverse cultural, personal and professional backgrounds, across India. All of whom, wish to empathize, contribute and excel in the fast-changing world of retail.
education

25%
Bachelor of Commerce (BCom)

7%
Bachelor of Science (BSc)

14%
Bachelors in Engineering (BE)

32%
Bachelor of Technology (BTech)

14%
Bachelor of business administration (BBA)

4%
Bachelor of Management Studies (BMS)

Work Experience




Age


programme structure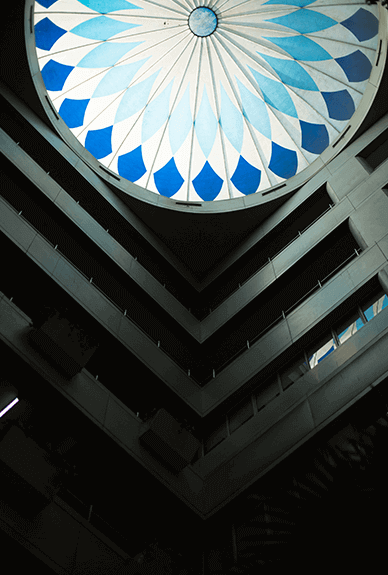 career opportunities
To nurture every student, we guide, mentor and stand by each student; helping them discover their innate abilities and interests. Through this course, students can become sound professionals like:

Business Analysts / Consultant
The job is to coordinate between business heads and analytics team to integrate analytics in decision making.

Data Analysts
The job is to apply supervised learning and unsupervised learning methods to analyse big data.

Data Scientist
The job is to work in artificial intelligence domain to develop improved methods of machine learning.
placement stats
The placements (batch: 2016-18) at WeSchool had an excellent response from companies, not only in terms of the number of job profiles but also the diversity in roles and attractive packages. A total of 358 companies visited the campus out of which 227 were new companies.
Domestic

₹10.31 lakhs p.a.
Average Salary

₹15.12 lakhs p.a.
Highest Salary
admission and fees
WeSchool intends to give more than what it takes, in order to offer a brighter future to our students. We try rising above the assured ROI which is just numbers, by adding value and making our students competitive enough to face real challenges in the dynamic business world.

tuition fees & other
₹6,50,000/- p.a* *Subject to change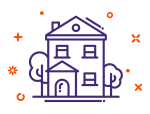 hostel fees
₹1,07,100/- p.a. Plus a deposit of ₹5,000/- (refundable)
Please Note
*Hostel accommodation is mandatory for the students of Bengaluru Campus.
eligibility
A minimum 50% in graduation, which must be completed by June 2022.
Should have taken CAT (2021) conducted by the IIMs for the year specified in the advertisement (IIMS have no role in the Welingkar admission process) and /or/ XAT (2022) / and / or ATMA (Feb 2022) and / or CMAT (2022) and / or GMAT (2019 onwards).
selection process
WeSchool's Unique Profile based selection process assigns significant value to academic performances, work experience, Group Activity, Personal Interview along with the written test scores.
The Selection process for WeSchool this year includes the following parameters:
Parameter
Weightage
1) Qualifying Entrance Test Percentile
Best of percentile in CAT (2021), XAT (2022), ATMA (Feb 2022), GMAT (2019 onwards), CMAT (2022) will be considered
40%
2) Academics (X,XII, Graduation)
** Basic eligibility of 50% in graduation is mandatory
15%
3) Pre Interview Questionnaire and Personal Interview (PIQ) has been designed to assess your individual aptitude and personality attributes.)
40%
4) Extra-Curricular activities, Sports, awards and achievements at District, National, International level, Academic diversity etc.
5%
5) Total Composite Score Merit position of the of above parameters will be used for offering admission to a program.
100%
Note:- Qualifying test year and month wherever applicable is mentioned in the Entrance test cutoff.
Entrance test cutoff
Shortlisting Criteria for Online Selection Process - General Merit List (2022 - 2024)
Mumbai Campus
Program/ Campus
CAT 2021 / XAT 2022 /
GMAT (2019 onwards)
Percentile
ATMA (Feb 2022)
Percentile
CMAT 2022 Score
PGDM, E-Business Research & Business Analytics
80
85
225
Retail, Media, Business Design, Healthcare Mgmt, Rural Management
75
80
211
PGDM - HCM
70 across all tests. Education background like (Pharma, AYUSH and specific sciences microbiology), etc. or relevant work experience in the healthcare field, will be called for GDPI, if they have marked Healthcare as a preference.
188
PGDM - RURAL
70 across all tests. Education background like (B. Sc (Agriculture), B. Sc. (Horticulture), B. Tech (Agricultural Engineering), B. Sc. (Agribusiness Management - popularly mentioned as B. Sc. ABM), etc. or relevant work experience, will be called for GDPI, if they have marked Rural as a preference.
188
Bengluru Campus
Program/ Campus
CAT 2021 / XAT 2022 /
GMAT (2019 onwards)
Percentile
ATMA (Feb 2022)
Percentile
CMAT 2022 Score
PGDM, E-Business Research & Business Analytics
75
80
211
PGDM - Business Design & Innovation
70
75
199
Selection Criteria
Weightage of parameters for final selection
1) Qualifying Entrance (CAT/XAT/ATMA/CMAT/ GMAT)
35%
2) Academics (10,12, Graduation)
15%
3) Interview (Pre-interview questionnaire, Interview)
45%
4) Extracurricular activities (Awards in sports, competitions at Degree college and above) etc.
5%
Note:- Qualifying test year and month wherever applicable is mentioned in the Entrance test cutoff.
Admissions
Admissions are based on merit only. No discrimination is made on basis of the state from which graduation certificate is obtained. There are no reservations for linguistic minorities either.