programme overview
This programme aims to nurture future leaders for diverse healthcare segments such as pharmaceutical, hospital, medical device, health insurance, and healthcare IT. Through a T-Shaped learning approach, it creates employable professionals and future employers who are well equipped with domain knowledge of healthcare sector as well as general management skills. The program imparts up-to-date knowledge about healthcare sector and business environment with emphasis on business applications, design thinking, and sustainability to transform students into future leaders to meet the challenges and demands of the growing healthcare sector while maintaining sensitivities of care and humane touch.
The learning process involves classroom and experiential learning, industry interaction, startup accelerator program, innovation in REDX lab, international student exchange programs, simulated market environment, guest-sessions by subject matter experts, case studies, role plays, buddy program, peer-peer interactions, alumni interactions, group assignments, quizzes, workshops, conferences, research, paper writing, poster presentation, live projects, sports, competitions, stage performances, awareness drives, etc. All this is supported by field visits (marketplace, hospitals, pharmaceutical plant, NGO etc.), the summer internship in industry and master dissertation project work. The students spend more than 25% of their time outside the campus in experiential learning. Additionally, students receive personalized attention by healthcare faculty mentors for personal development to become good corporate citizens and leaders.
Year 1: Focus is on providing exposure to all healthcare segments and building a strong foundation in general management.
Year 2: Focus is on enriched learning about healthcare segments where students make a choice between two specializations, Hospital Administration and Pharmaceutical & Life sciences Management.
programme vision
To nurture healthcare management practitioners and thought leaders through inventive education
programme mission
Contemporary Education: To focus on inventive education by offering practical, innovative, and technology-driven healthcare management courses.
Social and Economic Perspective: To instill healthcare and business management talent with a passion for learning, and the ability to critically analyze, and communicate while retaining values in a rapidly evolving economic and social environment.
Industry Ready professionals and Entrepreneurs: To contribute significantly to the healthcare sector by preparing industry-ready professionals with a global perspective and encouraging entrepreneurship by leveraging stakeholders from the industry.
Ecosystem to nurture leadership: To build healthcare management intellectual capital through faculty development, research, consultancy, and publication
programme educational objectives
Exhibit healthcare-centric knowledge and general management skills
Practice critical thinking, problem-solving skills, design thinking, sustainability, and technology in the healthcare sector
Become versatile professionals and future employers in the healthcare sector with sensitivities to care and humane touch
Generate intellectual capital in collaboration with multiple stakeholders to tackle business, social and technical challenges
programme usp
Develops professionals to meet the challenges and demands of the growing healthcare sector while maintaining sensitivities of care and humane touch.
Equips students with diverse healthcare domain knowledge coupled with general management skills.
Emphasizes experiential learning by Field Work, Pharma Plant visit, Hospital Visit, NGO visit/interaction, Simulations, Projects etc.
Has industry relevant and futuristic curriculum benchmarked with the best international and national institutes with exposure to Digital Marketing, Cognitive Computing, Big Data, Data Analytics, Artificial Intelligence, Machine Learning in Healthcare.
Provides opportunities to learn from peers, seniors, alumni, industry experts, and guest faculty of diverse backgrounds.
Gives personalized attention to student grooming and development with continuous student involvement.
The faculty : student ratio is better than 1:10 and every student is mentored by a dedicated faculty.
Dr Rinti Banerjee Scholarship for PGDM Healthcare Management student -
Dr Rinti Banerjee scholarship in Healthcare: This scholarship covers 50% of the fee for one woman student of the PGDM Healthcare student with MBBS background. The scholarship was started in 2022, to encourage female MBBS students to pursue management education in healthcare. This scholarship is expected to attract more women medicos to Management and hopes to increase women in leadership positions in the healthcare sector.
Dr Rinti Banerjee, was an eminent professor and researcher at IIT-Bombay. From the Department of Biosciences and Bioengineering at the institute, she had done a lot of research on the pandemic and filed several patents and licensed some of her research output to companies. An expert in biomaterials, nanomedicine and drug delivery she has published over 100 papers in international journals.
* This scholarship will apply to students once they are admitted to the program, based on the scholarship conditions.
class profile 2020-22 batch
Students with background or experience in pharma, medicine, biomedical engineering, life sciences and engineering are most suitable for this program. The program draws in students from diverse cultural, personal and professional backgrounds, across India. All of whom, have their own unique vision for global health.
education


4%
Bachelor of Ayurvedic Medicine and Surgery (BAMS)

7%
Bachelor of Management Studies (BMS)

22%
Bachelor of Engineering (BE)

29%
Bachelor of Science (BSc)

13%
Medical and Allied (B.Sc. Dental and Physiotherapy)

16%
Bachelor of Pharmacy (BPharm)

Diversity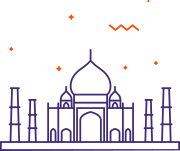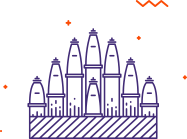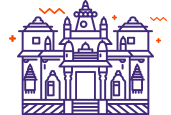 Work Experience




Age




programme structure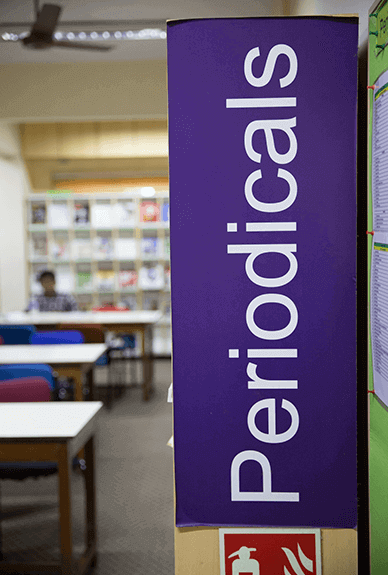 career opportunities
To nurture every budding student, healthcare faculty provides individual attention to each student and mentors them to discover their innate hidden abilities and interests for placement in healthcare segments like pharmaceutical, hospital, medical device, health insurance, healthcare IT, consulting etc. Through this course, students can become sound professionals like:

International / Domestic / Digital Marketing Manager / Trainee

Product Manager / Trainee

International / Domestic Business Development Manager / Trainee

Institutional Sales / Key Account Manager / Trainee

Healthcare Sales Specialist / Manager / Trainee

Clinic / Branch / Floor Manager / Trainee

Hospital Planning and Design Consultant

Healthcare Business Analyst

Research Associate / Consultant / Advisor - Healthcare
-

Health Claims Manager / Trainee

Life Insurance - Operations / IT Manager / Trainee

Healthcare IT Sales Manager


Healthcare Talent Acquisition Manager / Trainee

Logistics and Supply Chain Manager / Trainee
placement stats
The placements at WeSchool had an excellent response from companies, not only in terms of the number of job profiles but also the diversity in roles and attractive packages. A total of 358 companies visited the campus out of which 227 were new companies.
Domestic

₹9.89 lakhs p.a.
Average Salary

₹18 lakhs p.a.
Highest Salary
Domestic

₹12.05 lakhs p.a.
Average Salary

₹18 lakhs p.a.
Highest Salary
recruiters
With 358 companies on campus spread across varied sectors, profiles and continents, we ensure that our students are well equipped to meet industry requirements the moment they step out of our gates.
We partner with and support our students every step of the way; right from their selection to their final placements.
























Disclaimer: Representation / Use of any third-party trade marks including logos herein is merely to indicate that these companies were at the WeSchool Campus for the Student recruitment process.