programme overview
The Post Graduate Diploma in Media and Entertainment has been designed in a manner that the curriculum has all the required aspects to ensure that our students sustain and thrive as successful professional managers in the Media and Entertainment industry. The course is designed and delivered by industry stalwarts who provide the students with a deeper understanding of the industry and its functioning.
The course offers a balanced combination of theoretical learning and on-field learning visits to production and post-production houses, advertising agencies, media agencies, digital agencies, consumer research, and events.
programme usp
Designed to create business managers and leaders with a media edge.
Rich exposure to relevant industry projects such as Global Citizen Leader, Winter/Summers projects and workshops.
The transformative pedagogy includes lectures, workshops, live industry projects, videos and case studies curated and delivered by renowned media experts.
class profile 2018
We celebrate India's varied culture, by embracing students from all backgrounds and environments. This allows students to mutually benefit from each other.
education

10%
Bachelor of Arts (BA)

22%
Bachelor of Commerce (BCom)

27%
Bachelor of Engineering (BE)

38%
Bachelor of Management Studies (BMS)

3%
Bachelor of Science (BSc)
Diversity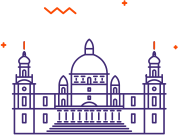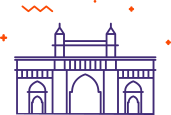 Work Experience




Age




programme structure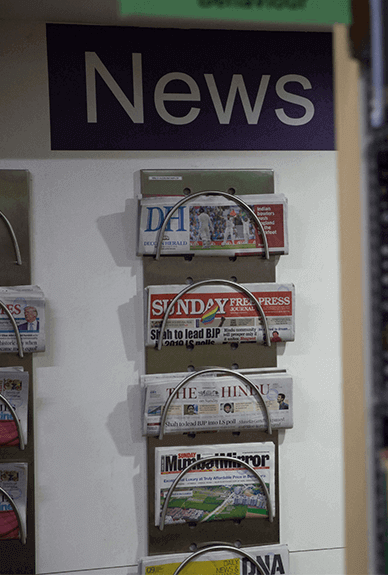 career opportunities
To nurture every budding student, we guide, mentor and stand by each student; helping them discover their innate abilities and interests. Some areas of Industry opportunities are:










placement stats
The placements at WeSchool had an excellent response from companies, not only in terms of the number of job profiles but also the diversity in roles and attractive packages. A total of 358 companies visited the campus out of which 227 were new companies.
Domestic
₹7.28 lakhs p.a.
Average Salary

₹ 10 lakhs p.a.
Highest Salary
domestic

₹8.36 lakhs p.a.
Average Salary

₹ 11.05 Lakhs p.a.
Highest Salary
admission and fees
WeSchool intends to give more than what it takes, in order to offer a brighter future to our students. We try rising above the assured ROI which is just numbers, by adding value and making our students competitive enough to face real challenges, in the dynamic business world.

tuition fees & other
₹5,50,000/- p.a* *Subject to change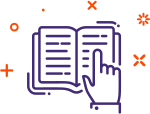 library deposit
₹4,000/- (refundable)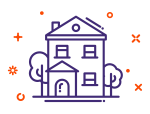 hostel fees
₹90,000/- p.a. to ₹1,50,000/- p.a. Plus a deposit of ₹5,000/- (refundable)
Please Note
*Hostel accommodation is subject to availability for Mumbai Campus.
*Hostel accommodation is mandatory for the students of Bengaluru Campus.
eligibility
A minimum 50% in graduation, which must be completed by June 2020
Should have taken CAT (2019) conducted by the IIMs for the year specified in the advertisement (IIMS have no role in the Welingkar admission process) and /or/ XAT (2020) / and / or ATMA (Feb 2020) and / or CMAT (2020) and / or GMAT (2017 onwards).
selection process
WeSchool's Unique Profile based selection process assigns significant value to academic performances, work experience, Group Activity, Personal Interview along with the written test scores.
Selection Criteria and Cutoff
Shortlisting Criteria for GDPI- General Merit List Percentile Cut off based call
Campus
Programs
CAT 2019
XAT 2020
CMAT 2020
ATMA 2020 (Feb)
GMAT
Mumbai
All Programs
75
75
80
80
600
Bengaluru
All Programs
70
70
75
75
600
Mumbai
PGDM Healthcare
70 across all tests. Student with relevant education background like Pharma, MBBS, Dentistry, Physiotherapy, AYUSH, Biomedical and Lifesciences, IT/ Computer Science, Electronics etc., or with prior work experience in the healthcare field will be called for GDPI, if they have marked Healthcare as a preference.
Admissions
Admissions are based on merit only. No discrimination is made on basis of the state from which graduation certificate is obtained. There are no reservations for linguistic minorities either.
recruiters
Since this program attracts a one-of-a-kind blend of design and management principles, it draws an interesting line-up of recruiters; thanks to our experiential project work and live consultancy assignments. Here are some of our key recruiter, till date.









Disclaimer: Representation / Use of any third-party trade marks including logos herein is merely to indicate that these companies were at the WeSchool Campus for the Student recruitment process.