programme overview
WeSchool's Post-Graduate Program in Entrepreneurship Management (PGP-Entrepreneurship Management explores and analyzes the best management, governance practices, and family continuity challenges, including issues relating to first generation entrepreneurs.
The Program structure is based on AAA (Acquisition, Application & Assimilation of Knowledge). The PGP Entrepreneurship Management Program consists of two Semesters spread over a period of 11 months. In every month, one week is devoted to Acquisition of Knowledge, three weeks to Application of Knowledge in one's own business and one day for Assimilation of Knowledge.
programme usp
7 days a month to ensure the business can go on as usual.
Help in analyzing own company's financial statements & opportunities for improvements.
Global Outreach program.
Improve the productivity of existing operations without financial investment.
Parent interaction sessions for participants having a family business.
admission and fees
WeSchool intends to give more than what it takes, in order to offer a brighter future to our students. We try rising above the assured ROI which is just numbers, by adding value and making our students competitive enough to face real challenges, in the dynamic business world.

tuition fees & other
₹7 lakhs + taxes as applicable for 11 months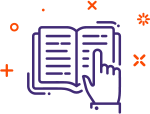 library deposit
₹4000/- (refundable)
eligibility
Graduates from a recognized university. Should own a business or should be an active member of the family business
selection process
In-depth Personal Interview
Ideal For
This course is designed for those, who are looking at making an existing successful business even more competitive. And also for those who are keen on creating business turnarounds or starting new ventures besides their existing ones.
Next-Gen Family Business Scions
Budding Entrepreneurs
Business Family Millennial
Young Business Owners