who we are
Few institutions can boast of bridging the gap between academics and the industry, like us. Hailing from the S.P. Mandali Trust - one of the oldest in India; Prin. L.N.Welingkar Institute of Management Development and Research (WeSchool) has come to be known as one of the torchbearers for progressive higher education today.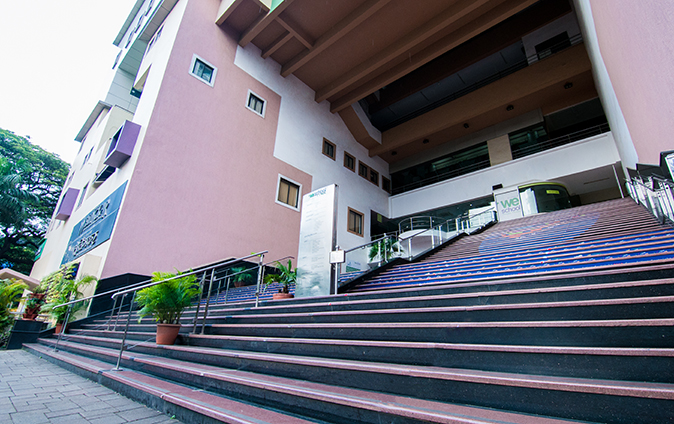 Established in 1977, WeSchool works under the aegis of S.P. Mandali Trust, one of the oldest trusts in the space of education.

WeSchool has two campuses: Mumbai and Bengaluru.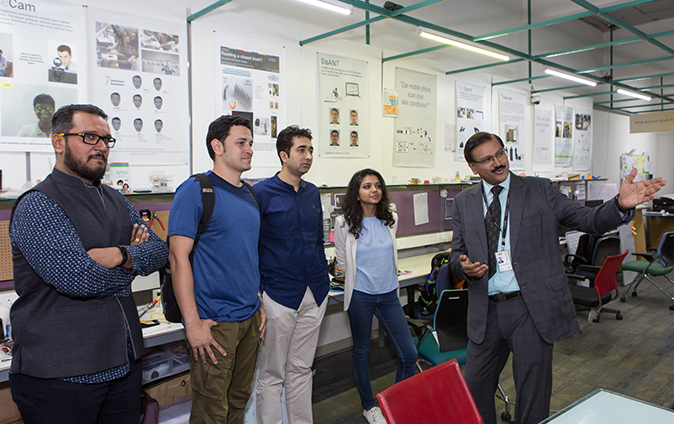 our vision
To nurture thought leaders and practitioners through inventive education
our core values
Passion
Breakthrough thinking and breakthrough execution
Result oriented process driven work ethic
We link and care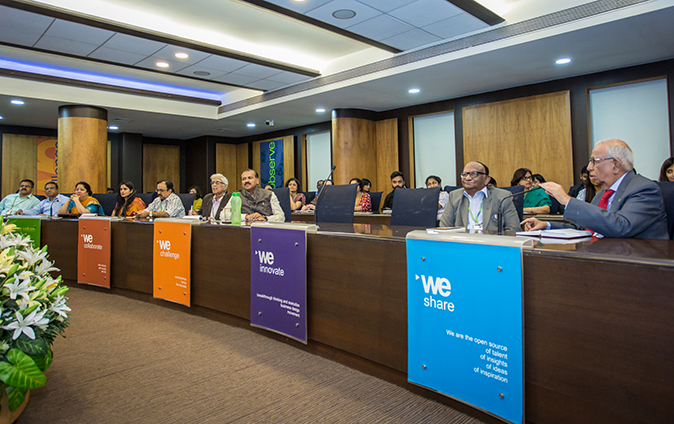 Our mission
Focus on inventive education by offering practical, innovative and technology driven programmes.
Provide managerial talent with risk managing ability, passion for learning and creative thinking and values in rapidly evolving economic and social environment.
Contribute significantly to the Indian corporate world by preparing management graduates with a global mindset.
Build intellectual capital through faculty development, research, consultancy and publication.
Develop alumni network of mutual benefit and keep alumni update through continuous learning and meeting.
group director's desk
"The illiterate of this century will not be those who cannot read and write, but those who cannot learn, unlearn, and relearn."
- Alvin Toffler
At WeSchool, we are deeply inspired by these words of the great American writer and futurist. Undoubtedly, being convinced of the need for a radical change in management education, we decided to tread the path that leads to corporate revolution.
Emerging unarticulated needs and realities need a new approach both in terms of thought as well as action.

Cross disciplinary learning, discovering, scrutinizing, prototyping, learning to create and destroy-the mind's eye needs to be nurtured and differently so.
WeSchool has chosen the 'design thinking' approach towards management education. All our efforts and manifestations as a result stem from the integration of design thinking into management education.
We dream to create an environment conducive to experiential learning.
"We want that education by which character is formed, strength of mind is increased, intellect is expanded and by which one can stand on one's own feet. Education is the manifestation of the perfection already in man." – Swami Vivekananda.
our leadership
We choose to tread the path less travelled. Our aspiration is to create a fertile environment conducive to experiential learning.
Our destination is to nurture citizens who can lead self, organisations and society.
Under the visionary leadership of the Governing Trust, and with 'design thinking' at the heart of all our efforts, we strive towards disseminating knowledge, to create and nurture the leaders of tomorrow.
About S.P. Mandali
Founded in 1888, Shikshana Prasaraka Mandali is one of the pioneers of educational societies in Maharashtra. It believes in building not just an institution but a knowledge centre – Shikshana Prasaraka Mandali. The institution since its inception is determined to building an environment that encourages the spirit of free thinking, thus imparting quality education to more than 45,000 students. S.P. Mandali owns educational institutions including pre-primary, primary, secondary and higher secondary schools, colleges for Arts, Science and Commerce, a school for hearing impaired children, a therapeutic drug monitoring laboratory, an institute carrying out research in Ayurvedic and Herbal Medicine and management institutes.

The Mandali is registered both under The Societies Registration Act, 1860 and The Bombay Public Trusts Act, 1950. S.P.Mandali has had the fortune of receiving the blessings of Lokmanya Bal Gangadhar Tilak. For more details visit www.spmandali.org.in
managing council
Adv. Sohanlal Jain
Chairman
Shri. Shrikrishna Chitale
Vice-Chairman
Shri. Jayant Kirad
Member
Shri. Parag Thakur
Member
Shri. Rajendra Patwardhan
Member
Shri. Satish Pawar
Member
Adv. Mihir Prabhudesai
Member
Shri. Sudhir Kalkar
Member
Shri. Rajesh Patwardhan
Member
Adv. Damodar Bhandari
Member
Prof.Dr. Radhika Inamdar
Secretary