?>
programme overview
Total no of Seats: 60 Seats (Mumbai)
Our course in Retail Management is a business management programme with a difference. It aims at providing a comprehensive view of retailing, an analysis of the retail environment and exposure to the issues and developments in the industry, for students who wish to define the retail space of tomorrow.
The programme's transformational cross-disciplinary learning aims to nurture the student into a competent future manager with leadership abilities and an innovative mindset to understand the contemporary retail environment.
The learning process involves advanced training in theory and applications, field visits, live industry projects, workshops, participation in industry events and competitions, interactive guest sessions from key industry professionals and more.
Year 1: A thorough foundation in general business management and basics of retail.
Year 2: Enriched classroom learning, along with theory with an emphasis on the practical application of core retail aspects like - Buying & Merchandising, Visual Merchandising, Category Management to name a few.
Programme Vision
The Vision of the PGDM Retail Management program is:.
"To create professionals who can empathize, contribute, adapt and excel in the fast-changing world of retail."
Programme Mission
The Mission of the PGDM Retail Management program is:
GLOCAL BUSINESS KNOWLEDGE: To equip students with business knowledge through theory and application, encompassing global and local environment.
COMPETENCIES: To develop communication and leadership skills to enable students to analyze and empathize with the needs of retail and allied sectors.
PRACTICAL KNOWLEDGE: To impart innovative and the best industry practices through association with thought leaders, practitioners and alumni.
Programme Educational Objectives
The Program Educational Objectives of the PGDM Retail Management program are:
To equip students with glocal business knowledge across retail and allied sectors.
To develop students to identify and analyze business challenges
To inculcate teamwork in students with communication and leadership skills thereby enhancing managerial effectiveness.
To develop an agile mind set which will enable adapting to a changing business environment.
programme usp
The key distinguishing feature of this 2 years program is the unique blend of general management and retail management subjects and the flexibility to choose a specialization in Marketing, Operations, Finance and Human Resources.
Students get a chance to learn about the elements of retail pertinent to their chosen field of specialization and are sensitized to aspects of both the domestic and international markets.
Weyapaar - the Retail Club at WeSchool plays a key role in shaping the students learning experience. Students work in groups, have an interactive discussion and create mood boards on the selected theme.
Industry guest sessions, live projects, and roundtables add to the learning experience.
Retail Immersion is an avenue for students to gain an experiential learning. It provides a hands-on experience in relevant retail areas as visual merchandising, supply chain, retail selling etc.
class profile 2020 - 22 batch
The programme draws in students from diverse cultural, personal and professional backgrounds, across India. All of whom, wish to empathize, contribute and excel in the fast-changing world of retail.
education


37%
Bachelor of Commerce (Bcom)

18%
Bachelor of Engineering (BE)

37%
Bachelor of Management Studies (BMS)

3%
Bachelor of Science (BSc)

Diversity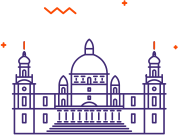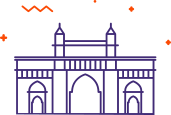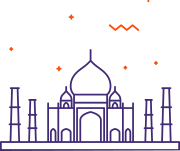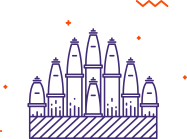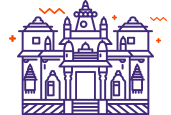 Work Experience




Age




programme structure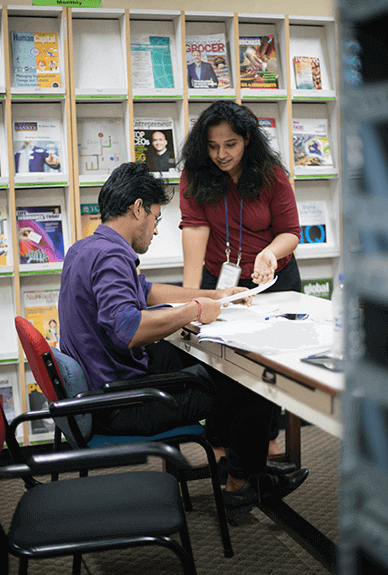 career opportunities
To nurture every budding student, we guide, mentor and stand by each student; helping them discover their innate hidden abilities and interests. Through this course, one can become sound professionals like:

Buying & merchandising
- Assistant Merchandise Planner
- Assistant Buyer
- Assistant Merchandiser

Category management
- Trainee Category Manager
- Assistant Category Manager

Store Operations
- Assistant Store Manager
- Assistant Area Manager
Store Design and Visual Merchandising
- Assistant Visual Merchandiser
- Assistant Projects Manager

Marketing
- Marketing Executive
- Customer Relationship Manager
- Loyalty Program Manager
- Assistant Marketing Manager
- Customer Insights Executives
- Retail Communication Manager
- Management Trainee
Supply Chain Management
- Assistant Warehouse Manager
- Logistics and Stock Movement Planner
- Back End Operations Manager
- Supply Chain Co-ordinator

Brand Management
- Assistant brand manager
- Private Label Brands Co-ordinator

Accounting / Finance
- Assistant Accounts / Finance Manager
- Assistant Key Accounts Manager


Information Technology
- Assistant Information Technology Manager

Banking & Financial services
- Assistant Retail Banking Managers and Customer Care Associates

FMCG
- Key Account Manager
- Modern Trade Key Account Manager
- General Trade Sales and Distribution Manager
- Assistant Brand Manager
- Product Development Associate

Consulting Firms
- Management Trainees
- Associate consultant

Telecom
- Customer Service Associates
- Marketing Executives
- Assistant Sales Manager
- Assistant Operations Manager

Direct Marketing
- Assistant Sales Manager
- Sales Team Leader

Insurance
- Assistant Sales Manager
- Customer Relationship Manager
- Corporate Insurance Adviser
placement stats
The placements (batch of 2017-19) at WeSchool had an excellent response from companies, not only in terms of the number of job profiles but also the diversity in roles and attractive packages. A total of 358 companies visited the campus out of which 227 were new companies.
Domestic

₹ 9.62 lakhs p.a.
Average Salary

₹ 17.5 lakhs p.a.
Highest Salary
Domestic

₹ 11.41 lakhs p.a.
Average Salary

₹ 18 lakhs p.a.
Highest Salary
recruiters
With over 358 companies on campus, spread across varied sectors, profiles and continents, we ensure that our students are well equipped to meet every industry requirement. To do so, we have partnered with the right recruiters in order to support our students, every step of the way.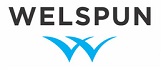 Disclaimer: Representation / Use of any third-party trade marks including logos herein is merely to indicate that these companies were at the WeSchool Campus for the Student recruitment process.