programme overview
The outreach of education, rising income and aspiration levels enabled by advancement in Information and Communication Technology has developed Indian rural sector as a vibrant economic growth engine. In consonance with India's 'rural rising', most businesses are going rural for increasing their business volume and sustaining growth, thereby leading to an increase in demand for professionals who understand rural consumer needs, market potential and can manage corporate affairs in the rural sector.
The transformative pedagogy includes lectures, on-field rural projects, industry visits and research experience through rural internships and provides premium knowledge of rural management along with the skills of general management which is delivered by highly acclaimed academicians and renowned Industry experts from top listed companies.
programme usp
The major distinguishing feature of this 2 years Program is an embedded rural internship of 4 months, which provides a dedicated practical exposure to the needs and aspirations, lifestyle, culture, and beliefs of the people residing in the smaller towns and villages of India.
The uniqueness of the program is its focus on value creation through the development of sustainable business models in the rural space.
class profile 2020-22
The program draws in students from diverse educational, socio-cultural and professional backgrounds, across India. All those who are passionate about exploring the opportunities in the emerging rural markets aspire to join the program.
education

46%
Bachelor of Engineering (BE)

30%
Bachelor of Commerce (BCom)


7%
Bachelor of Science (BSc)(Geology)

2%
Bachelor of Computer Application

Diversity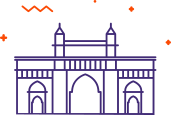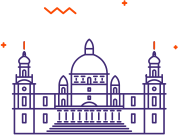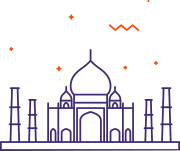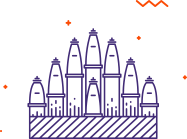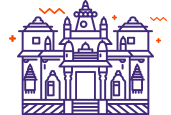 Work Experience




Age




programme structure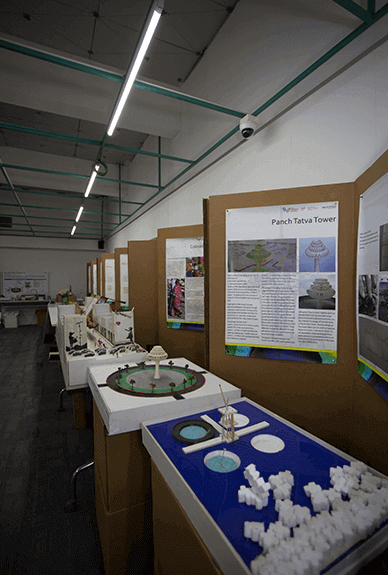 career opportunities
Students of the PGDM-Rural Management (Emerging Economies) program have received an overwhelming response from companies across diverse Industry verticals. Some of the designations which our students have got through campus executive placement are:

Solution Manager - SMEAG (Small & Medium Enterprises and Corporate Agri Group)


Management Trainee - Marketing

Management Trainee - Digitization



Business consultant - International sales

Assistant Manager (Marketing and strategy for Indian Rural customers)

Marketing Executive – Product


Senior Supply Chain Officer
placement stats
The placements at WeSchool had an excellent response from companies, not only in terms of the number of job profiles but also the diversity in roles and attractive packages. A total of 358 companies visited the campus out of which 227 were new companies.
Domestic

₹10.28 lakhs p.a.
Average Salary

₹16.69 lakhs p.a.
Highest Salary
Domestic

₹12.18 lakhs p.a.
Average Salary

₹18 lakhs p.a.
Highest Salary
admission and fees
WeSchool intends to give more than what it takes, in order to offer a brighter future to our students. We try rising above the assured ROI which is just numbers, by adding value and making our students competitive enough to face real challenges, in the dynamic business world.

tuition fees & other
₹6,50,000/- p.a* *Subject to change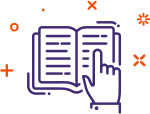 library deposit
₹4000/- (refundable)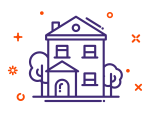 hostel fees
₹90,000/- p.a. to ₹150,000/- p.a. Plus a deposit of ₹5000/- (refundable)
Please Note
*Hostel accommodation is subject to availability for Mumbai Campus.
*Hostel accommodation is mandatory for the students of Bengaluru Campus.
course eligibility
A minimum 50% in graduation, which must be completed by June 2023.
Should have taken CAT (2022) conducted by the IIMs for the year specified in the advertisement (IIMS have no role in the Welingkar admission process) and /or/ XAT (2023) / and / or ATMA (Feb 2023) and / or CMAT (2023) and / or GMAT (2020 onwards).
selection process
WeSchool's Unique Profile based selection process assigns significant value to academic performances, work experience, Group Activity, Personal Interview along with the written test scores.
Important dates
Phase 1.
Start of Application Form - 14th Nov, 2022
Last date of Application Form - 15th Jan, 2023
GD/PI Shortlist List - End of Jan, 2023 (Basis CAT /XAT Result / Profile based calls).
GD/PI (Online) - 2nd Feb to 15th Feb 2023
Phase 1 Merit List - March 2023 (CAT/XAT)
Phase 2.
Start of Application Form - 16th Feb, 2023
Last date of Application Form – 31st March, 2023. (depends on CMAT)
GD/PI Shortlist List - April, 2023 (Basis ATMA /CMAT/GMAT).
GD/PI (Online) - 18th April 2023 to 30th April 2023.
Phase 2 Merit List - May 2023 (ATMA /CMAT/GMAT)
Selection Criteria
Weightage of parameters for final selection
1) Qualifying Entrance (CAT/XAT/ATMA/CMAT/ GMAT)
35%
2) Academics (10,12, Graduation)
15%
3) Interview (Pre-interview questionnaire, Interview)
45%
4) Extracurricular activities (Awards in sports, competitions at Degree college and above) etc.
5%
Note:- Qualifying test year and month wherever applicable is mentioned in the Entrance test cutoff.
Admissions
Admissions are based on merit only. No discrimination is made on basis of the state from which graduation certificate is obtained. There are no reservations for linguistic minorities either.
recruiters
With 358 companies on campus spread across varied sectors, profiles and continents, we ensure that our students are well equipped to meet industry requirements the moment they step out of our gates.
We partner with and support our students every step of the way; right from their selection to their final placements. Students of PGDM-Rural Management found career opportunities in the following companies: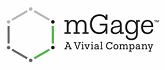 Disclaimer: Representation / Use of any third-party trade marks including logos herein is merely to indicate that these companies were at the WeSchool Campus for the Student recruitment process.