Dr. Savitha G R
Professor- Human Resource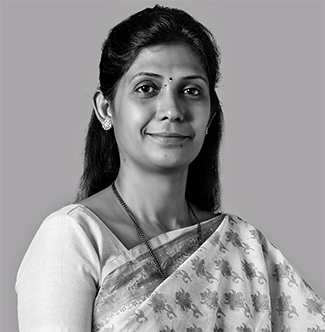 about faculty
• PhD, Anna University, Chennai. Topic - Role of Talent Management Strategies for Faculty Retention in B-schools.
• M.Phil, Alagappa Univeristy, Karaikudi, Tamil Nadu.
• MBA, Manipal University-Manipal, Karnataka.
• B.Com – Bangalore Univeristy, Karnataka.
• Diploma in Commercial Practice – Board of Technical Education, Bangalore, Karnataka.
• Certificate Course on Leading Change in times of Disruption- MIT edx.
• Certificate Course on Leading from Emerging Future – MIT edx.
Teaching Experience: 17 years teaching experience under HR & OB programs like Strategic HRM, International HRM, Building High Performance Teams, Managerial Counselling etc.
Industrial Experience: 1 year as HR at Yokogawa Blue Star Ltd.
Part Time Teaching: 4 years' experience in teaching papers like Global HRM, Personnel Management, Entrepreneurship Development.
• St. Josephs College of Commerce, Bangalore – 2007
• Alliance Business Academy, Bangalore – 2004-05
• SJ Polytechnic, Entrepreneurship Development– 2003-04
• National Hotel Management, Bangalore – 2003-04
Professional Affiliation: NHRD Network, Bangalore Chapter.