Ravi Vaidee
Dean - Marketing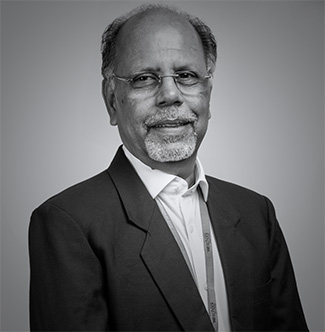 about faculty
Education qualification:
1) Currently pursuing Doctoral in the area of "Studying Consumer Behaviour of Environmentally friendly mobile handsets".
2) Post Graduate with a Masters in Marketing Management from Mumbai University, 1993.
3) B.Sc from Mumbai University, 1975.
Teaching Experience:
Currently core faculty in Marketing at We School since 2010.
Teaching experience spans over 20 years; now as a core faculty and earlier as a visiting faculty at the PG level in leading B Schools of Mumbai in the area of Marketing & related subjects.
Contribute with an equal measure as a Corporate trainer for leading Indian Corporates, cutting across sectors and industries - viz Automobile, Crops & Science, Pharma, Capital Goods, Infrastructure, Fast Foods, Telecom, Engineering, Turnkey Projects, ITES, Paints & Armed Forces.
Industry Exposure:
• Industry experience of over 33 years having worked for leading Indian & Global companies like Gramophone Company of India Ltd., Thomas Cook India, and Foreign Banks - Bank of America & Barclays Bank with industry experience covering Consumer Durables, Financial Services etc, in the areas of sales, marketing and Internal Audit.
• Has held very responsible Senior Management positions viz Regional Manager - Financial Services covering India, Bangladesh, Nepal & Bhutan and as Senior Manager - Audit, Risk & Compliance - South Asia & Nigeria.