Prof. Kavita Kalyandurgmath
Associate Dean - Operations and Program In-charge-Research & Business Analytics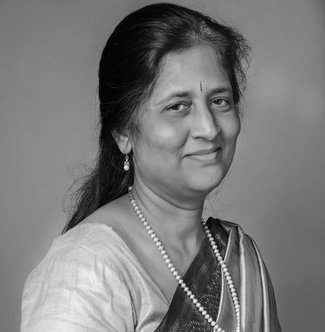 about faculty
Education:
• Ph.D., Golden State University, USA
Thesis Topic: Knowledge Management Technique for productivity enhancement in the Manufacturing Industry.
• MSC Statistics, Karnataka University Second Rank
• MBA Marketing, Mysore University
• BSc Statistics, University of Karnataka, Gold Medallist
• Pg Diploma in Computer Applications, Bombay technical Board
• Diploma in Entrepreneurship, EDI Ahmedabad
Teaching Experience: Over 2 decades of experience in teaching Statistics for Management, Quantitative Techniques for Management, Operations Research, Research Methodology and Market Research and stats for Analytics program. Designed and developed curriculum for application of stats for various verticals- healthcare, rural and retail management.
Industry Exposure: 11 years' experience in the industry, Managing Projects, Education Management.
Academic Affiliation: Editor for David Publication house.
Professional Affiliation:
Confederation of Indian Industry
All India Management Association
Entrepreneurship Development of India