Priyanka Handa
Assistant Professor-Human Resource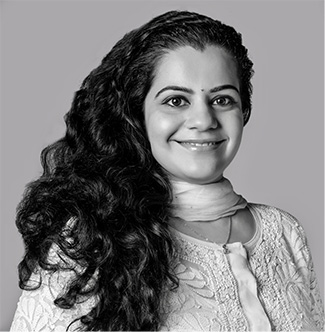 about faculty
Education:
• PGDM Ebiz(Specialization – HR) from Prin. L N Welingkar Institute of Management, Bengaluru Campus.
• BE Electronics from K.J Somaiya College of Engineering, Mumbai University.
• Diploma in Electronics & Tele-communication from VESIT, Mumbai University.
Experience:
• Part of the Career Management Cell, currently handling sectors like IT/ITES, Oil & Gas, Power, Shipping & Logistics.
• Was part of the HR Team from 2012 to 2015, handling day to day HR Activities.
• Part of the Core Committee for organizing the International Conference on Social Media Marketing 2014 in Bengaluru Campus.
• In charge of organizing various events on campus including Farewell for 2013-15 Batch ,Bengaluru.