Dr. Anjali Kumar
Associate Professor and Program In-charge - Healthcare Management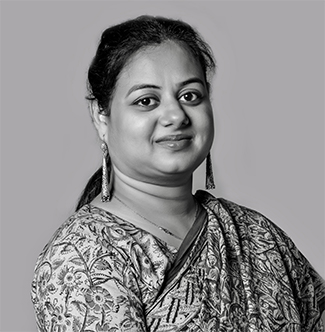 about faculty
Education:
• PhD- PAHER University, Udaipur (Thesis submitted).
Thesis Topic- Assessment of the economic burden of diabetes at tertiary care hospitals in Mumbai (Maharashtra).
• MBA- Healthcare & Hospital Mgmt.- Calcutta University, IISWBM, Kolkata.
• MA- Economics, Annamalai University.
• BSc Economics- Calcutta University.
Teaching Experience: 9 years of teaching experience in the field of Healthcare - Insurance, Health Economics, Social Entrepreneurship and Design Thinking.
Industry Exposure: 2 years into Health Insurance domain handling projects – Operations & IT.
Professional Affiliation: On the Leadership Committee (Asia Chapter) of International Academy for Design & Health, Australia.