Ms. Srija Bose
Deputy General Manager-ADC/Assistant Professor- General Management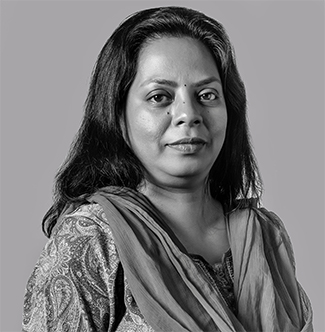 about faculty
Education:
MDBA (Masters Diploma in Business Administration) - Symbiosis Institute of Management Studies, Pune; (Specialization – Personnel Management)
MA (Master of Arts) in Applied Psychology - PSG College of Arts and Science, Bharathiar University, Coimbatore
BA (Bachelor of Arts) in Psychology; Union Christian College, Mahatma Gandhi University, Kerala; University First Rank
Teaching Experience: 9 years experience teaching Psychology related subjects to health care professions.
Industry Exposure: 12 years experience in diversified fields of Academic Administration, Psychological and Career Counseling, Research and Health Administration. In-charge of academic administration of colleges offering post graduate business administration degrees.
Professional Affiliation: World Association for Psychosocial Rehabilitation