Mr. T. S. Sridhar
Assistant Professor – Information Technology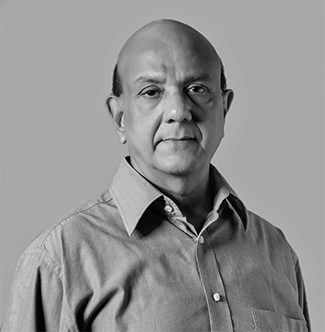 about faculty
Education:
1. MBA (Finance & Project Management) - Karnataka State Open University, Mysore
2. BA (Corporate Secretaryship), University of Madras
3. Post Diploma in Systems Management, COLT, Madras
4. Diploma in IBM Mainframe, Data Software Research Company
5. Diploma in Programming with Banking from NIIT
Teaching Experience: 3 years' experience in teaching under EBiz program like, IT Security, E-Commerce, IT for Banking, IT Enterprise Management, IT Project Management, IT Governance Risk and Compliance
Industry Exposure: 30 years' experience into Data Ware House, Process Quality Management Consulting, Requirements Management, Project / Program Management, Software Design, Product development/deployment, Vendor Management, System Integration, Estimation and costing, Client Relationship/ Account Management, Re-use of assets, Business Continuity Planning, Knowledge Management, Business and Technology Consulting, HR.
Academic affiliation:
1. Nominee Member, Computer Society of India
2. Nominee Member, International Institute of Business Analysis
Professional Affiliation: Computer Society of India