Prof. Neha Misra
Assistant Professor - Business Design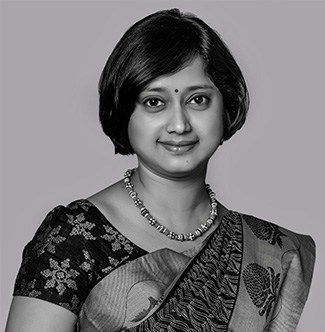 about faculty
Education: PGDPD Lifestyle Accessory Design, National Institute of Design.
Teaching Experience: 4 years
Industry Exposure: I have earned my versatility having worked in various capacities as a Branding and Graphic Design consultant, Industrial Designer, Jewellery Designer, Faculty of Design at S.I.D, as a design mentor to multi faceted students design projects, as a design jury member and as an individual practicing design on daily basis. My versatility allows me to adapt and therefore deliver the best in any scenario. I thrive in a team environment and enjoy working on multiple design projects at the same time fully utilizing my versatile capabilities.