Mr. V. Mohan Chandra
Professor Emeritus - Business Design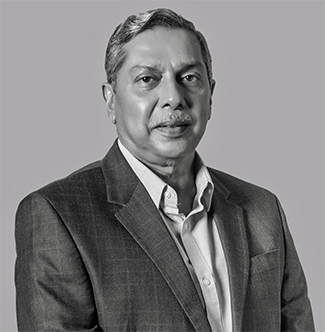 about faculty
Education: MDes, Product Design, Indian Institute of Technology Bombay, Mumbai.
Project Topic:
Design of Control Console for a Nuclear Power Plant.
BDes (PED ID) Industrial Design, National Institute of Design, Ahmedabad.
Project Topic: Design of Rural Transport System
Teaching Experience: 7 years' experience in teaching Design and Innovation subjects under the Business Design & Innovation program.
Industry Exposure: 32 years' experience in corporate sector, in domains of electronics Product Design, Projects Management, and Business Development in R&D, electronics, and aerospace industries.
Professional Affiliation:
Sr. Member, IEEE, USA
Member, Association of Computing Machinery, USA
Member, Institute of Engineering & Technology, UK