Dr. Rohan Kesarkar
Assistant Professor - Healthcare Management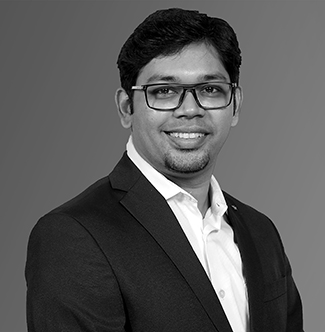 about faculty
Education experience:
PhD, Medical Microbiology, MUHS, Maharashtra, 2016
Thesis topic: Study of potential therapeutic activity of Gold nanoparticles against HIV
MSc, Medical Biotechnology, MGM University, Mumbai, 2009
BSc, Biotechnology, Mumbai University, 2004
Teaching Experience: 3 years of teaching experience in molecular/pharma medicine, nanotechnology and tissue culture.
Industry Exposure:
4 years of experience in Life sciences industry (pharma, medical devices, diagnostics) into consultancy, brand research, brand strategy and marketing.
6 years of research experience working with govt. institutes like ICMR, DRDO and Haffkine Institute.
Academic Affiliation:
Reviewer, Journal of nanoparticle research, springer